North Las Vegas Garage Door Installation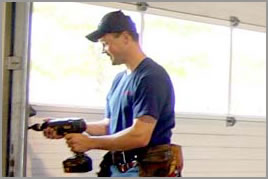 If the garage door for your home isn't working, it's time to get a new garage door. You've come to the right place: North Las Vegas Garage Door Repair ~ where we have the professional technicians you're looking for when it comes to the finest-quality in garage door repair and installation.
CALL NOW (702) 879-2632
~ North Las Vegas Garage Door Repair will be there in short order.
We're friendly and professional, working quickly and expertly. We'll honestly discuss the advantages and disadvantages of your choices. We're glad to help you determine what's right for your North Las Vegas home.

Hands down, North Las Vegas Garage Door Repair is the most affordable garage door installation company in North Las Vegas, Nevada. Schedule a FREE consultation!

Garage doors involve the look and value of your property. We give you endless choices according to your budget. We want you to have the best balance between toughness, attractiveness, and price.
A few examples:
wood garage doors ~ For a classic-looking home, you may choose wooden garage doors. Pre-fabricated, or customized for you.
composite garage doors ~ If you desire an environmentally friendly garage door, opt for composite materials. From 80% recycled wood and resin, with a natural wood appearance, yet tough as steel.
steel garage doors ~ Most affordable and durable, and a favorite if you desire maximum home security. A double coat of baked-on polyester paint gives this garage door a classic look with a smooth finish. Comes in contemporary long panels or classic raised panels.
Before starting a job, we provide a written complete estimate, so you'll know the total cost up front. We also offer flexible financing and payment options.
CALL TODAY at (702) 879-2632